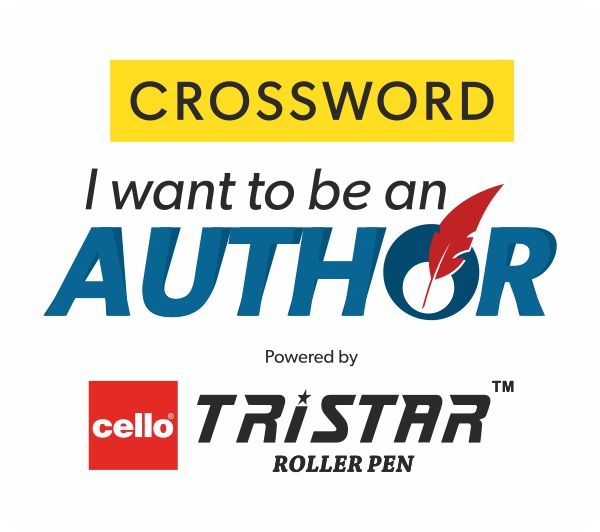 Start Young!
They never defined an age. They just said, "Start Young"!
Unleash your creative mind and pen down your own stories. We'll publish these stories into a book. Your first book.
Crossword – I Want To Be An Author – Powered by Cello Tristar, is calling out to all budding, young and aspiring authors. Get a platform that lets the author in you to take center stage and also serves your dreams to take flight!
It's your chance to explore the joy of writing!
To participate, connect with your school administration today or contact us on: authorconnect@crossword.in
Let us write a story for the ages!

Rules & Regulations:
The contest is open for students across Mumbai Schools
Participation to the contest is free
The story has to be written in English language only.
The genre of the short story should be Fiction
The required length of the story should be within 800 -1200 words maximum
Illustrations, photos or any other graphics are not allowed.
Only one entry per student is permitted.
This contest is open for students from standard 5th to 10th.
Submit your entries at your nearest Crossword Bookstore at the cashpoint or with your School Authorities.
Entry should be accompanied by following information below your story: Name, Class & Age, Title of your Story, Word count (excluding the title), Parent's / Teacher's Email Id can be used here if necessary, Contact Number, School Name & locality is mandatory.
The competition entries will be accepted till Wednesday, 28th February 2018.
The story should be the original, unpublished contribution of the person who is participating in the contest. Any story that is fully or partially copied from any other source will not be accepted. Each entry will be subjected to a complete plagiarism check.
By submitting the entries to the contest you confirm that it is your original work produced and processed by you and does not infringe on any other right of a third party.
Conduct Failure to comply with these Rules may result in disqualification from the Contest.
All Rights are reserved with 'The Write Place' and the participant will have no right whatsoever on the story or its content.
The chosen short stories will be published as a compilation into a book by 'The Write Place' – The Publishing arm of Crossword.
The shortlisted students will need to submit a photocopy of their school id for verification and if any discrepancy found shall lead to disqualification.
The decision of the Judges are final and are not subject to any appeal.
Stories will be judged on the basis of content & language .
Participant agrees to comply with and be bound by the decisions of 'The Write Place', which are final and binding on all matters pertaining to this Contest.
Crossword Bookstores Ltd. may update and/or modify any or all these Rules in its sole discretion and the participant agrees to accept and be bound by any updates or modifications.
Terms & Conditions: Standard Rules of Crossword Bookstores & The Write Place will be applicable.
In case of any queries kindly visit the link crossword.in/author or write to authorconnect@crossword.in
Contact us at authorconnect@crossword.in for any queries. Terms & Conditions: Standard Rules of Crossword Bookstores & The Write Place will be applicable.
Participating Stores in Mumbai: Kemps Corner, Bandra Turner Road, Shoppers Stop Juhu, Shivaji Park, Sion, Big Cinemas Wadala, Phoenix Marketcity - Kurla, R-City Ghatkopar, Inorbit Mall Malad & Vashi, Oberoi Mall - Goregaon, Growel's 101-Kandivali, R -Mall Mulund, R-Mall Thane, Viviana Mall Thane, Metro Junction Mall Kalyan.